ON-DEMAND
Getting Started with Robotic Industrial Inspections
With workforce shortages and employee safety a number one concern, industrial teams are looking to robotic automation solutions to improve efficiency of operations. A mobile IoT sensor platform, Spot is enabling customers to perform automated or remote inspections of their facilities. Spot can perform tasks like thermal inspection, gauge reading, acoustic imaging, and more - collecting the critical information you need to power your predictive maintenance program
Watch now!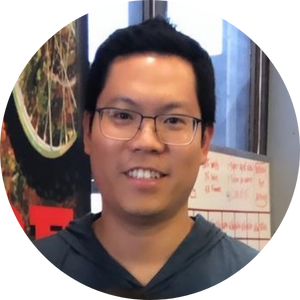 BOB OCHIAI
Product Manager
Bob is a Product Manager at Boston Dynamics focused on developing Spot to become a valuable method of performing automated inspections in industrial verticals. He has ten years of experience in the factory automation industry, specializing in machine vision. Before joining Boston Dynamics, Bob was at Cognex where he helped launch, introduce, and develop deep learning-based visual inspection software for the manufacturing industry. He holds a degree in mechanical engineering technology from Purdue University and is an advocate for new technologies that enrich our lives.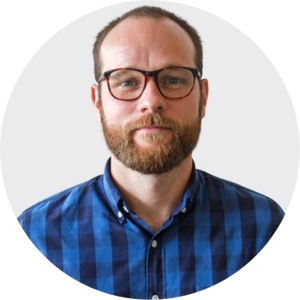 CALEB SYLVESTER
Sales Manager, Industrial Applications
Caleb is the Manufacturing Sales Manager at Boston Dynamics helping customers adopt transformative technology that delivers ROI. He has 18 years of experience creating and selling digital solutions and has led large-scale AI projects for several fortune 500 companies. For the past five years, he has been focused on digital transformation through machine perception, specifically computer vision. Caleb works closely with maintenance teams, continuous improvement leaders, innovation teams, and emergency response personnel at large manufacturing facilities as they work to introduce autonomous mobile robotics into their environments.
WHITEPAPER
BENEFITS OF RELIABLE, REPEATABLE DATA FOR PREDICTIVE MAINTENANCE
Autonomous robots are helping operators collect regular, reliable, and repeatable data to accelerate AI-driven predictive maintenance (PdM). Capture the volume and quality of data you need for a successful Asset Performance Management program.
WEBINAR
AUTOMATING INSPECTIONS WITH AGILE MOBILE ROBOTS
Join representatives from NB Power and Power Magazine to hear how the Spot inspection solution is helping companies take steps to proactively maintain and manage assets, maximize uptime, and save on operating costs.