ON-DEMAND WEBINAR
Intuitive Inspection
How to Maximize Site Efficiency with Spot's Newest Capabilities
What if you could have visibility into your remote site as well as actionable insights on your equipment at the push of a button? Operating Spot and gathering data with its mobile sensing platform is that simple. Join this webinar for a detailed look into the intuitive technology that makes Spot easy to outfit for any inspection task, and learn how our customers are leveraging the robot to gain efficiency and improve safety in their facilities.
In this discussion, we demonstrate:
How mobile sensing solutions are transforming industry and what you can expect from Spot out of the box
Spot's intuitive interface and the customization and autonomy tools that make it easy to outfit for any inspection task
Additional capabilities enabled by sensors and software from Boston Dynamics and our partners
Watch now!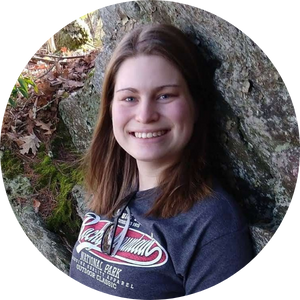 JUSTINE ROY
Senior Field Applications Engineer
Justine is dedicated to helping Boston Dynamics customers find value with Spot. As a Field Applications Engineer, she works to understand customer applications, develop key features that support customer efforts, and ensure smooth deployments of Spot at customer sites. She is passionate about Spot's potential to keep people out of harm's way. Before joining the team at Boston Dynamics, Justine obtained a degree in robotics engineering and mechanical engineering with a minor in computer science from Worcester Polytechnic Institute.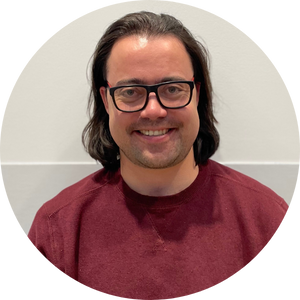 SAM SEIFERT
Senior Staff Software Engineer
Sam has spent the last four years working on Spot. He was the primary developer for Spot's tablet, a large contributor to Graph Nav & Autowalk, and recently led a team focused on improving platform reliability. Sam currently manages a team tasked with pushing Spot toward operational adoption. Before coming to Boston Dynamics, Sam earned four degrees in EE, ME, & CS. He also won Volunteer Diver of the Year at his favorite aquarium, where he cleaned more whale shark poop than you can shake a stick at!
BLOG
A NEW APPROACH TO PREDICTIVE MAINTENANCE CHALLENGES
Effective AI-based predictive maintenance requires the right data at the right time. Reliable asset condition monitoring is key—freeing up time and resources for maintenance teams.
CUSTOMER PANEL
SPOT IN ENERGY & NATURAL RESOURCES
Panel discussion with four energy and natural resources enterprises who are at the forefront of exploring autonomous-legged robots. We discuss their use cases, key learnings, and field questions from other customers looking to accelerate their use of robotic solutions.